Project
Crick Road Care Home
Location
Portskewett
Project Value
£12,000,000
Overview
Deliberately situated as part of the wider development, the new care home will enable people living with dementia to be connected with, and be a part of, their community. The home was designed in partnership between Pentan Architects and Monmouthshire County Council.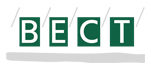 Project
Rookwood Hospital
Location
Llandaff
Project Value
£200,000
Overview
Our Fire Stopping team has commenced work on Rookwood Hospital in Llandaff for BECT. On behalf of Cardiff and the Vale Health Board, we will ensure the fire safety of this historic building.

Project
Horatio's Garden
Location
Llandough Hospital
Project Value
£750,000
Overview
We are privileged to be undertaking the carpentry for Horatio's Garden at Llandough Hospital on behalf of Knox and Wells. Founded in memory of Horatio Chapple, the charity is collaborating with the Cardiff and Vale University Health Board to create an exceptional garden project to compliment the new world-class Welsh Spinal Cord Injury Rehabilitation Centre. We look forward to seeing the finished garden which will improve the well-being of everyone affected by spinal injury and the NHS staff who care from them.
Project
University Hospital Wales
Location
Cardiff
Project Value
£50,000.00
Overview
Currently undertaking Passive Fire Protective of all penetrations on the recently refurbished Pembroke House for NHS Wales.