ACS are a terrific contractor who dealt with delays and hiccups very professionally.
Their service is very prompt and the finished product is to a high standard.
Thanks for your diligence throughout the Coverack Road project and I look forward to working on future jobs with you.
Geraint Thomas,
Project Manager
Jehu Group
ACS has completed fantastic carpentry work at our most recent project, Horatio's Garden in The University Hospital Llandough, Cardiff.
I appreciate your hard work and look forward to working with you again soon.
Dave Smith,
Site Manager
Knox & Wells LTD

Well done ACS!
Repeat business again. Reward indeed for continued performance with us, including living with our H&S standings and culture on site.
Ed Rees,
Regional Director
Wates
It makes a nice change to deal with a contractor who you can communicate with and one that deals with any queries or variation works without problems.
I cannot recommend Tom and his team enough.
Kevin Perry,
Project Manager
Henstaff Construction LTD
I would like to commend the operatives fitting the kitchens in Eastern High.
The workmanship is excellent, the attention to detail with the correct fitting of the protective seals is something I've been campaigning for a very long time.
These kitchens are the best I've seen, so thank you all very much.
Robert Farrow ,
Customer Care Manager
Wates Group Limited
I was extremely satisfied with the ACS team and the work they completed.
They performed above and beyond, and organisation was never an issue. Any problems that occured were dealt with promptly and efficiently.
I would like to thank you all once again for your hard work.
Neil Francis ,
Site Manager
Kingfisher Developments
I am absolutely delighted to have Advanced Carpentry Solutions working on my current project. I would especially like to point out the work of Jamie Langdon who clearly takes pride in every job he undertakes.
Carl Haynes,
CCHA
Credit where it's due!
What a fantastic job you are all doing on Treberth. I have been visiting some of the flats and the quality is spot on, I can't find any faults.
Keep up the good work!
Matthew Hall,
Hale Construction
Advanced Carpentry Solutions secured the carpentry package on Commercial Street, consisting of 38 new build apartments and a retail unit. ACS were a new contractor to us and to say that we are delighted with their quality and performance would be an understatement. To be honest, they have been like a breath of fresh air and are extremely pro-active. The standard of work and their attitude towards health and safety is first class. I would have no hesitation in recommending ACS to any contractors requiring their services.
Gareth Evans,
Site Manager
Willis Construction
Having worked with Advanced Carpentry Solutions on The Mill development in Canton, Cardiff. Blocks A1 & A2 Apartments and also Site 2 which comprises of 48 Houses, I found ACS to be extremely professional and competent in every department. They have a can do attitude and are also keen to resolve any problems or design issues whilst working effortlessly with the Lovell's site team. They adhere religiously to all relevant health and safety policies and always leave work areas clean and tidy. I would be very keen to work with this company on future projects and would recommend them to any other contractor who are looking for excellent quality and a professional service.
Taylor Preece,
Site Manager
Lovell

After awarding Advanced Carpentry Solutions their first project with us, it quickly became apparent that they operate in a professional manner. Carrying out works to a very high standard, Whilst adhering to all relevant health and safety procedures. In turn, this helped us gain a NHBC Pride in the Job award. I would also like to say a massive thank you to Jamie and the team for all their hard work during this project and look forward to working with them again in the not too distant future. I would have no hesitation in recommending ACS to other contractors.
Gareth Lewis,
Site Manager
McCarthy & Stone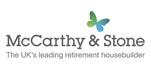 Advanced Carpentry Solutions Ltd. provide an excellent service with high standard of workmanship, this played a vital role in us receiving a NHBC Pride in the Job Award. Martin, Paul & the team are committed, helpful and always deliver. They are very conscious in relation to Health and Safety and adhere to all policies put in place by themselves or the Main Contractor. I would highly recommend them for any future projects.
James Bannister,
Site Manager
Barratt Homes
Good Morning Gents, as we are now coming towards the completion of the roof installation at Central Chambers. I would like to take this opportunity to thank you for a great job, well done. All the Central Chambers Project team are very happy with the works.  I would also like to thank Tom and his lads for all the help with both the Technical side of the roof and taking the time to give the apprentices we had on site some experience and knowledge of the roof installation. Tom is a very experienced and knowledgeable tradesman and a credit to your Company. I think all Ian Williams staff have learnt from him, particularly his work ethic.
I have thanked him personally for all his help and hard work, and would appreciate if you could pass my sincere thanks onto him
I would not hesitate to recommend ACS for any future work with Ian Williams, or any other Contractor that is looking for a quality Carpentry Company
Jeff Miles,
Contracts Manager
Ian Williams Maintenance
I have worked with ACS for the past 12 months now after first meeting them with my previous employer. I was instantly impressed with the can do attitude that Martin and his team brought to site every day. The whole site team are always extremely helpful and produce high quality work throughout the whole build.
ACS are an outstanding contractor to work with, I have insisted on their services on my last two projects now and will insist on them further as the quality of workmanship and the excellent service provided is second to none. They really do make for a pleasant experience when managing their works.
I would have no problem in recommending ACS to any contractor, I can confidently say that they will be very happy with the first class service that I know ACS supply time after time.
Jeff Nicholas,
Site Manager
Knox & Wells Ltd

Taylor Wimpey awarded ACS carpentry the sub-contract package on their prestigious 347 plots Golwg y Mor housing development at Rhoose Barry.
From the initial pre-let meeting Martin and his team have been the consummate professionals, in all aspects of the contract.
They have been working on site for six months now. And performed excellently.
ACS have continuously met all targets, and have worked very well with ourselves and other trades, helping and accelerating the programme at every opportunity.
The quality of the carpentry has been absolutely first class, even to the extent that both the NHBC & LABC, have taken pictures for their records and are delighted with way the roofs & joists and the 1st , 2nd and final stage tasks have been completed.
They adhere to all aspects of health and safety effortlessly, and are very clean and tidy, they are one of the few trades that actually really care about what they do.
They make my job so much easier with excellent input and a can do attitude and always seek my preference when there are multiple options on certain aspects or tasks of the construction.
I would have no hesitation in recommending ACS to any contractor that wants first class service and a very high quality of workmanship. They are undoubtedly the best sub-contract carpentry contractors I have worked with.
It is a real pleasure working with Martin and his team and we look forward to engaging their services on our new developments in 2017- 2018.
Stephen Northam,
Senior Site Manager
Taylor Wimpey South Wales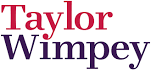 I can confirm that Advanced Carpentry Solutions have been engaged on a development of Houses and Flats for Taff Housing Association in Cardiff during the last six months. Their work has always been completed to the highest standards, in a professional manner and on programme and Martin works closely with us to ensure that costs are within budget.
It is a real pleasure working with Martin and his team and we look forward to engaging their services on our new developments in 2017.
Darren Best,
Quantity Surveyor
Pendragon (Design & Build)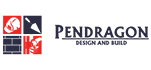 Morganstone awarded ACS the carpentry sub contract package on their prestigious Hamadryad hospital development consisting of 55 flats for Cardiff Community Housing Association. From the initial prelet meetings, Martin and his site team have proven to be consummate professionals in all aspects of the contract.
ACS have continuously met set targets and have worked well with the Morganstone team, and other contractors in accelerating the programme where necessary, working to mitigate additional costs,and assisting in design development whilst still maintaining the highest standard of workmanship throughout the contract.
Coupled with their conscientious approach to Health & Safety, we will certainly be negotiating further work with ACS and have no hesitation in recommending them to other contractors.
Ken Evans,
Project Manager
Morganstone
We worked with Advanced Carpentry Solutions Ltd on the building of houses at Cherry Orchard Rd Lisvane. We found them to be very professional and the quality of their work is impeccable. Martin Harris and his team worked within all health and safety guidelines and hold recognised qualifications. We will certainly appoint this team to work on our future projects.
Mike Miller,
Managing Director
Miller Holdings (Wales) Ltd
Anthony and his team have constructed eleven timber frame four bedroom detached properties at our site in Swindon on behalf of Stewart Milne Timber Systems. The team have produced an excellent end product to a very high standard and within the program. Health and safety awareness is paramount to the whole team and their good relations with site management is also excellent. I would have no hestitation in having Advanced Carpentry Solutions work on our other sites in the future and will certainly be recommending them to other developers.
Gary Rollinson,
Site Manager
Hannick Homes & Developments Ltd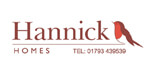 We have recently appointed Advanced Carpentry Solutions for the carpentry package on the 18 flats in Llantwit Major. This is the first project that we have worked with this carpentry contractor and from the outset I have found Martin Harris and his team to be very professional in their approach and I have nothing but praise for their work ethic.
They have continuously produced a very high standard and quality finish of carpentry work and their commitment to meet tight programme deadlines has been excellent throughout the project. During their time on site, we have found Martin and his team have always offered a 'can do' attitude and they have reacted to last minute changes with ease.
I would recommend Advanced Carpentry Solutions to any company looking for competitive prices, an excellent level of service and the ability to meet all on-going needs for their contacts. I would have no hesitation in appointing them on any future work and look forward to working with them again.
Daimon Pengelly,
Projects Manager
Jehu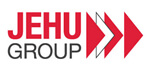 Advanced Carpentry Solutions Ltd became accredited with us six months ago. I have dealt with Martin Harris and his employees since then. They have under taken several timer frame projects for us since. And last week were contracted to undertake a very large project in Leamington Spa Worcestershire.
The work on the previous projects has been completed to a very high standard, they are very conscientious and very organised. They always work in a clean and safe manner and the employees have excellent safety accreditation.
I would have no hesitation in recommending them to other contractors as they are very knowledgeable and a pleasure to manage. We know we can rely on them to plan our timber frame erection programmes with confidence.
Mark Cobley,
Contracts Manager
Stewart Milne Timber Systems
I confirm that I have found Advanced Carpentry Solutions to be professional, reliable and conscientious. We are currently using them on several schemes and it is our intention to continue using them on future projects.
Gary Cosgrove,
Director
M&J Cosgrove Construction Ltd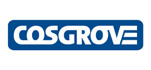 We have been extremely pleased with the quality of the work carried out. The operatives supplied have had the correct attitude and carried out their work in a professional and clean manner. We look forward to further works with Advanced Carpentry Solutions in the future.
JC Eventon,
Managing Director
BECT Building Contractors Ltd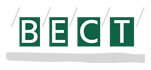 I confirm that I have dealt with ACS Ltd for the last 3 months erecting my timber frames, during which time they have provided me excellent service.
Martin Harris who I have been dealing with is polite helpful and above all knowledgeable in everything he has had to deal with, and nothing is too much trouble for him and his site team.
Their work is done to a high standard and they are clean and tidy, if there has been any issues with the kit supplied they have always been keen to help sort it out. They are one of the few trades on my site that care about what they are doing.
I can confidently recommend ACS Ltd so much so I am trying to get them work on other sites for us.
Peter Currie,
Site Manager
Crest Nicholson
I am happy to say that Advanced Carpentry Solutions would be one of our preferred partners for carrying out timber frame erect works, and general carpentry in the future. Their professional attitude and service level has inspired confidence and has allowed us to program and carry out our operations effectively.
Andrew Allison,
Walker Timber Group